[Previous entry: "Ephraim's song of the cookie"] [Next entry: "Picnics and pics"]
08/17/2006: "Just Ducky"
The 16th Annual Duck Race brought us once again to the greenbelt.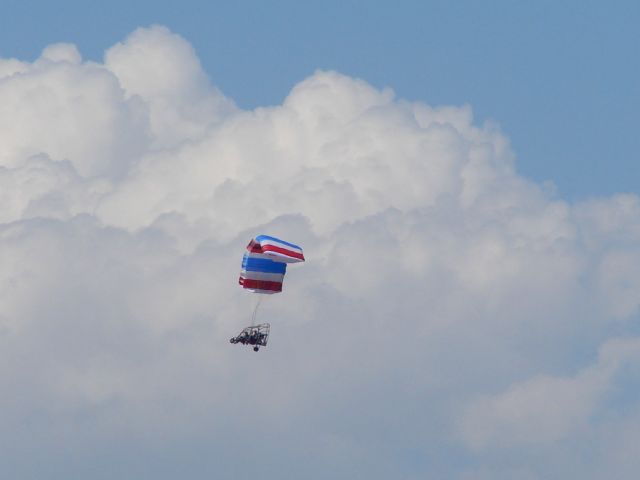 The event has a pingpong ball drop for children 12 and under to win prizes. These aviators fly around and eventually drop the load on the crowd below. White balls could be redeemed for a snack pack of cookies, red ones for a 'larger prize' like a frisbee or bouncy ball. I encouraged the children to show restraint in rushing for the balls, something that kept them from being trampled but didn't get them any pingpong balls either. It ended up a sorry example of how greedy people can be even with such small prizes. I approached one older teen who had a handful of them as he was heading back and asked if he had younger brothers or sisters for whom he was gathering the balls. He indicated that he did not and gave us four white balls and one red ball. I later saw lots of adults with more balls than they had children (if they even had children with them) including one woman with the audacity to have gathered dozens in an extra t-shirt (If I'd realized that sooner I would have called on one of them for balls!). *sigh*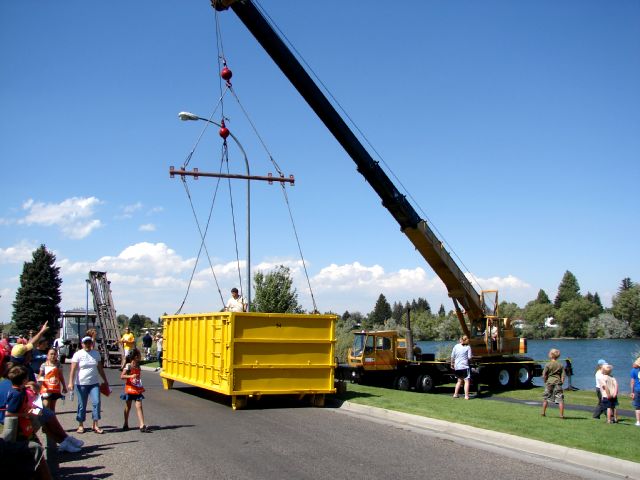 Here's the duckbin and the crane ready to move them over the water and release the doors.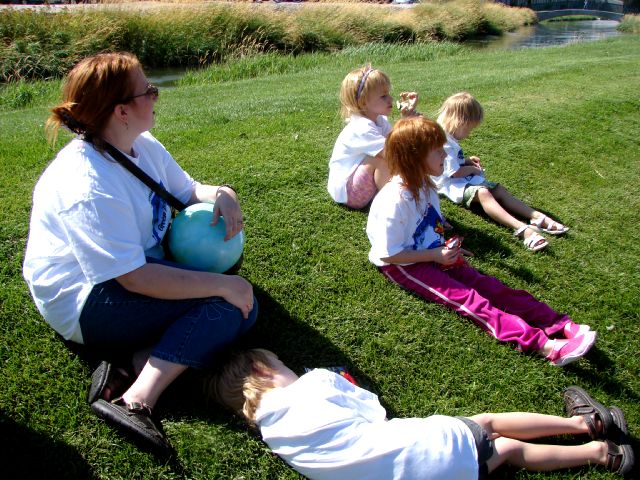 Here are some duckbin watchers, snacking on their cookies.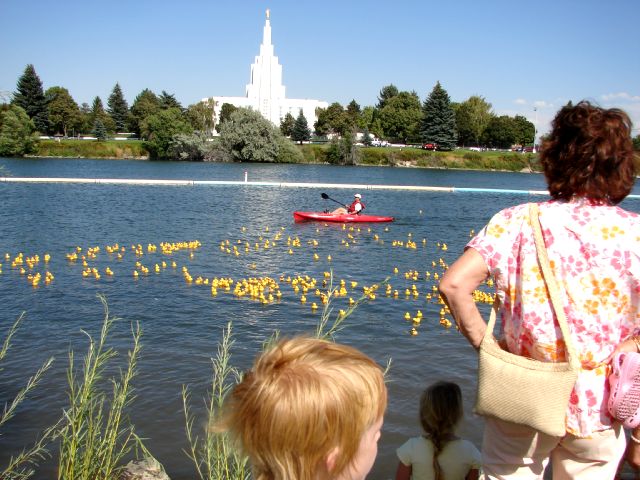 The wind was blowing up the river, resulting in some very very slow moving ducks... The Idaho Falls Temple makes a lovely background, eh?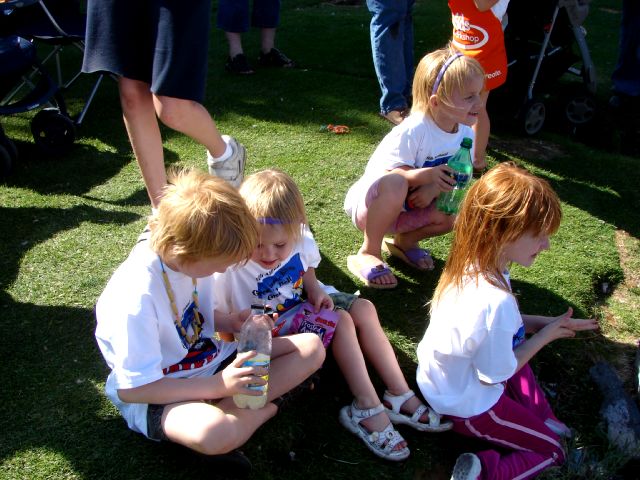 Clad in our duck race t-shirts, we watched from the riverside. And we drank lemonade. And sprite.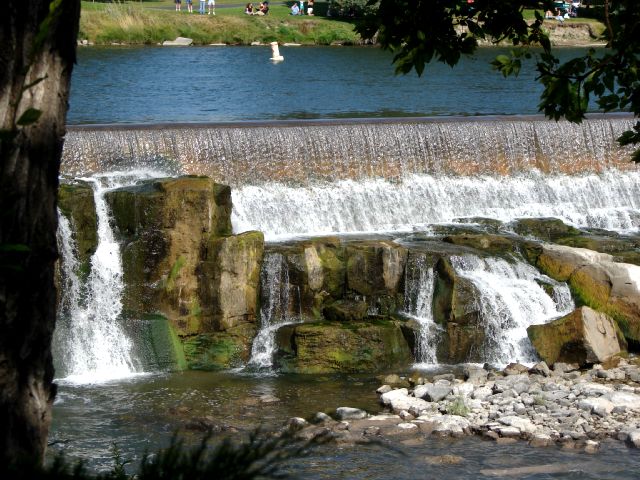 The falls that make Idaho Falls, Idaho Falls and not Eagle Rock =)

All's well that ends well for the duckies, eventually crossing the finish line, rounded up and safely tucked away for another year.
Well, at least that's what we thought...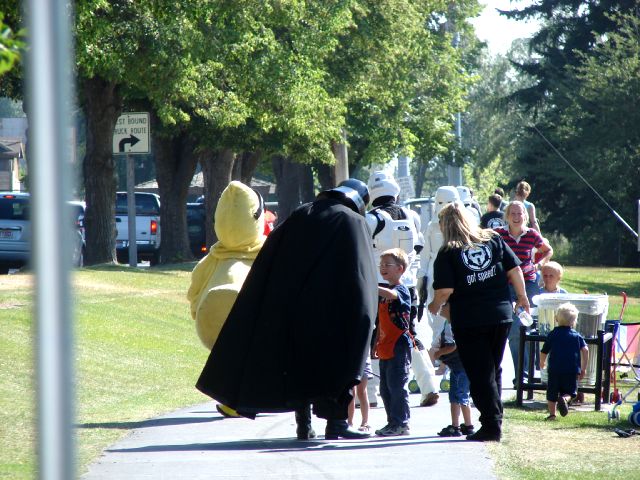 Until we saw that the Duck has either been captured as a prisoner of the Empire or has turned to the Dark Side....
The race may never be the same again.