[Previous entry: "Backyard fun"] [Next entry: "Chillin' at the A.C."]
08/02/2006: "Quad Lego Trio"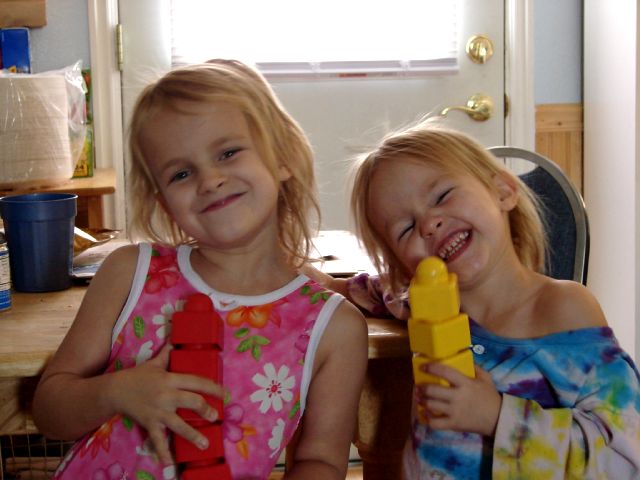 Emma and Elena stack 'em up with blocks the same colors as their flannel blankets =)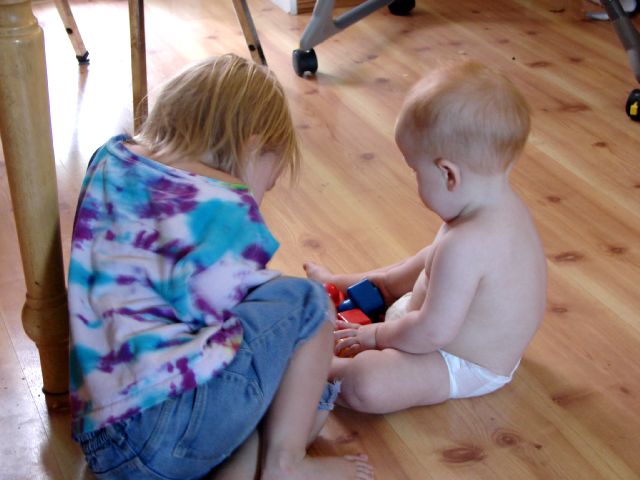 Elena and Ephraim working together.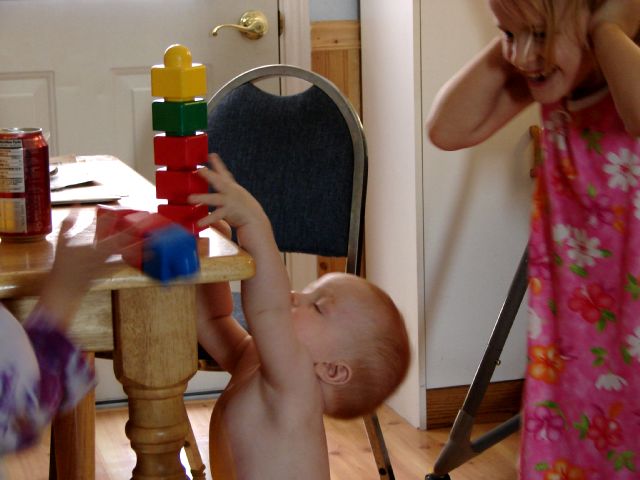 Reeaacchh! (when did Ephraim get so big?)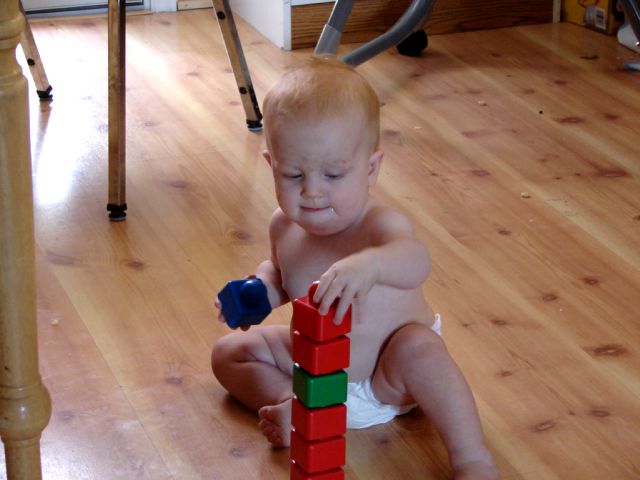 Ephraim works on a stack of his own.