[Previous entry: "Hazard House"] [Next entry: "Christmas poetry"]
12/16/2005: "Up and down the fire pole"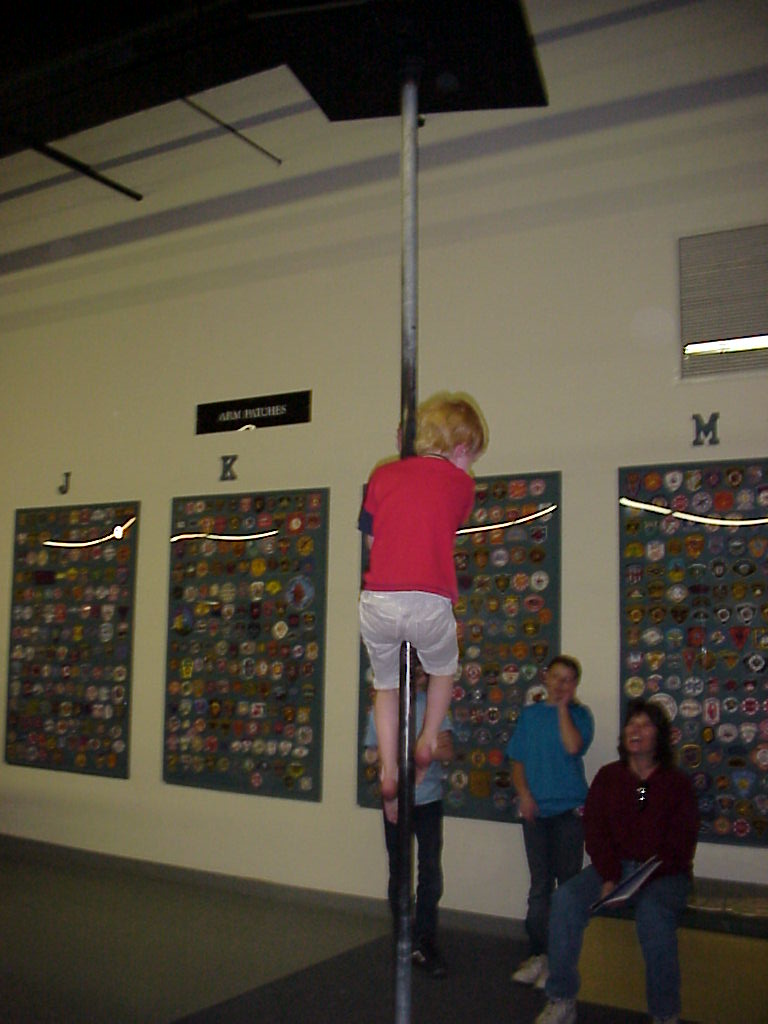 Duncan climbed up to the platform and slid down again, much to the delight of the mother and her two teens watching. She said he reminded her of a tree frog with his technique. Another school group coming through later was also quite impressed with his ability to get up and down. No one else was able to make it that high while we were there.