[Previous entry: "Happy Thanksgiving, Ephraim!"] [Next entry: "The Spread"]
11/25/2005: "Look out, he's got a knife!!"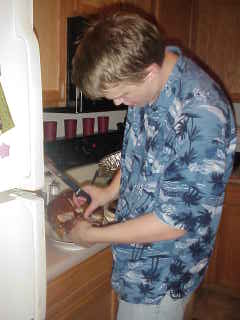 The turkey was unarmed of course, but the battle still lasted a good hour and half. When all was said and done, the turkey had lost seven pounds and Richard smelled vaguely of hickory smoke.