[Previous entry: "all's well..."] [Next entry: "The throes of Thursday"]
04/27/2005: "For me? You shouldn't have...."
music: echoes of Happy Birthday!!
mood: =D =D =D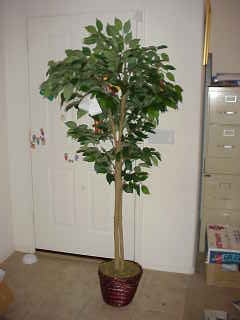 I was just supposed to be meeting an old friend for lunch at another friend's house. It turned out to be a surprise birthday party with this 'money tree' as my gift. Money really doesn't grow on trees--but gift certificates do =) Thanks a ton, ladies!!!! Mmmmm chocolate cake.....